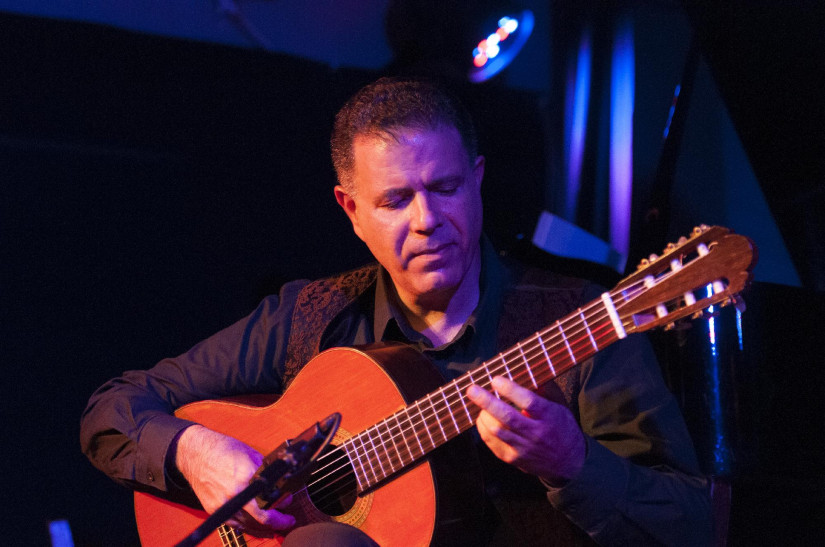 6 June 2019, 17.30-19.00
Room X
Yoram Zerbib guitar recital

Presented by Liszt Academy
Granados:2 Danzas españolas – 5. Andaluza
Acensio: Suite Valenciana – 1. Prelude
Ruiz-Pipó: Canción y Danza
Rodrigo: Invocacion y Danza
Pujol: Guajira
Dyens: Terre Promise
Pujol: Tonadilla & Tango
Piazzolla: Cinco Piezas – 2. Romantico
Lior Yekutieli: Brightness
Riera: Preludio Criollo
Alexander Vinitsky: Waiting For News
Yoram Zerbib (guitar)
Yoram Zerbib, Guitar teacher and head of the Strings Department at the Jerusalem Music and Dance Academy. He studied with Prof. Joseph Urshalmi in Israel and in France where he graduated the École Normale de Musique de Paris with the Spanish Maestro Alberto Ponce. Yoram Zerbib played in many countries as a soloist with orchestras as the Israel Philarmonic Orchestra, Israel Chamber Orchestra, Odesa Philarmonic Orchestra, Mexico City Chamber Orchestra and more. On the last years, Yoram Zerbib devotes himself to the pedagogy of the guitar and some of his students have an international career.
Presented by
Liszt Ferenc Academy of Music
Tickets:
Admission is free, subjected to the capacity of the room.