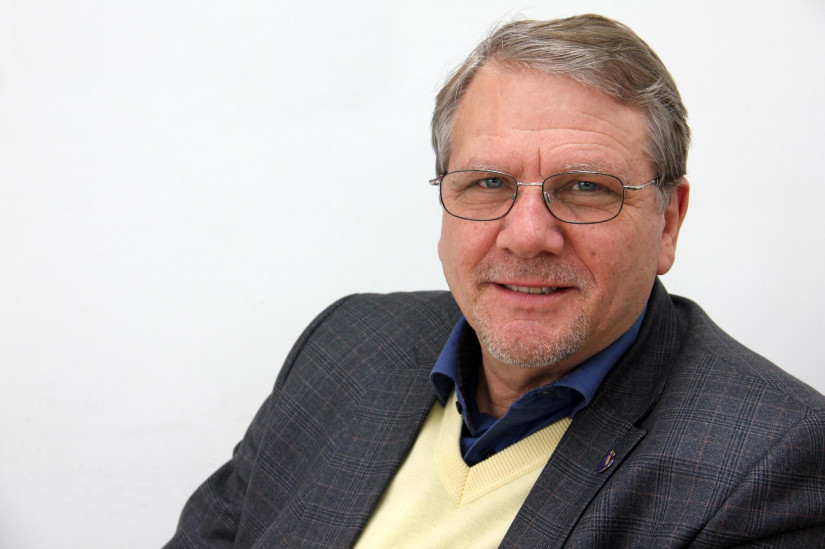 25 February 2020, 14.00-16.00
Auditorium
Composers' Forum – Lecture by Yinam Leef

Presented by Liszt Academy
The next guest of the Composers' Forum will be Yinam Leef, president and composition-music theory professor of the Jerusalem Academy of Music and Dance.
YINAM LEEF (born in Jerusalem in 1953) is one of the most prominent and active composers in Israel today. He  grew up in a cultural melting pot, where East meets West, old and new coexist. He studied piano and violin and his childhood musical influences  include classical music, jazz, and the unique mixture of Jewish prayers, the chant of the Moazzin and the Old City's church bells.
His first published composition, Gilgulim for woodwind trio, was a set of variations on a melody of the Jews of Iraq, and pointed on an artistic direction that combines local and universal musical elements. In 1979, after completing his studies at the Jerusalem Academy of   Music, he went to study in the USA. Generous scholarships and grants enabled him to complete his Doctorate in composition at the University of Pennsylvania, Philadelphia and participate as a Fellow in the summer sessions of the Composers Conference in Vermont, Yale at Norfolk  and Tanglewood.
Leef's catalogue ranges from small, intimate solo pieces to massive orchestral compositions. His creative work has received critical acclaim and won numerous awards.  The New York Times hailed his "deft control of orchestral colors", while the Frankfurter Allgemeine  Zeitung described his music as "attractive, colorful and richly expressive". The Luxemburg Wort  called his Visions of StoneCity "a most beautiful and unconventional work" and The Jerusalem Post  simply labeled his Threads of Time and Distance "a masterpiece".  Both his Violin and Viola Concerti have received the Acum Prizes and his haunting vocal work A Place of Fire received a Citation of Honor from the City of Haifa. Leef is twice the recipient of  the Prime Minister Prize for Israeli Composers (1993 and 2006).
Leef was commissioned by prestigious organizations such as the Fromm Music Foundation at Harvard, the Fels Fund, Philadelphia Chamber Music Society, Mannheim Society for New Music, HambacherMusikfest, Kunst Forum Hellerau in Dresden, the Tel Aviv Foundation for Culture and Art, and by Israel's leading orchestras and ensembles, which presented his music at highly acclaimed venues such as New York's Carnegie Hall, Frankfurt's Alte Oper, Vienna's Muzikverein and  Zurich Konzerthaus. Leef's compositions have enjoyed numerous performances in most European countries, USA and the Far East, and featured in many festivals worldwide, including the ISCM World Music Days in Oslo and Hong Kong, Musical Spring in St. Petersburg, Poland's Wratislavia Cantans and Krakow Festival, Chautauqua Festival in New York State, USA and the Israel Festival, Jerusalem. His works have been recorded and broadcasted by radio stations across the world and released on cd's by EMI Angel, Albany, JMC MII, and IMC labels.
Yinam leef has always found immense satisfaction in the artistic and human interaction between composer and performer. He also sees great importance in his pedagogical work, transcending those universal aesthetic values he received from his teachers - Kopytrman, Wernick, Rochberg, Crumb and Berio – and encouraging young talents in composition to find their own individual voice.
Leef is a Professor of Composition and was Dean of Faculty of Composition, Conducting and Music Education at the Jerusalem  Academy of Music and Dance, where he has taught since 1985.  He was Guest Composer at numerous institutions, including the Berlin Hochschule Der Kunste,  Munich Hochschule fur Musik und Theatre, Maastricht Konservatorium, California's Stanford University and the University of Pennsylvania.
Presented by
Liszt Ferenc Academy of Music, Composition Department
Tickets:
Admission is free, subjected to the capacity of the room.