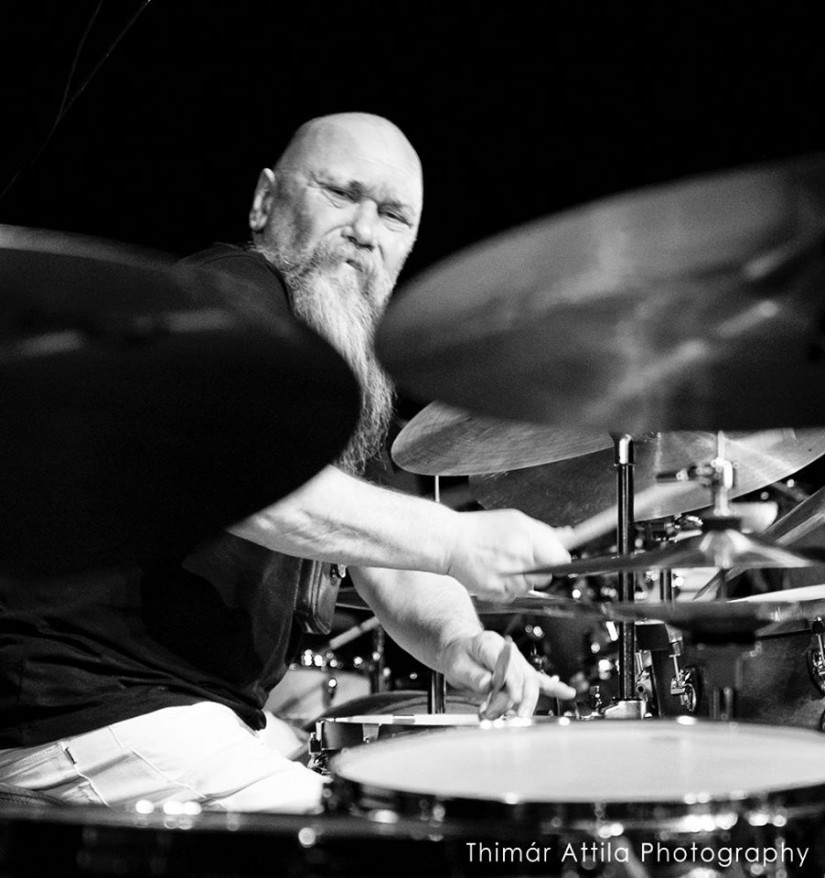 5 March 2020, 10.00-12.00
Jazz Department (Köztelek str. 8), Room 114
Tamás Geröly jazz drum master class

Presented by Liszt Academy
Only Liszt Academy and Bartók Conservatoire student can attend the master class.
Tamás Geröly studied  jazz between 1986 and 1989 in the Jazz Department of Bartók Conservatoire and in the Jazz Department of Liszt Ferenc Academy of Music from 2004 to 2007. He started his professional career as jazz musician in 1977.
His most important groups are: Grencsó Kollektíva, the groups of György Szabados, Dresch Quartet, the groups of Gábor Gadó and the Saxophone Ensemble of Dél-Alföld. He performed with several excellent musicians such as:  Lajos Rozmán, Peter Kowald, Roscoe Mitchell, Marylin Mazur, Aki Takase and he collaborated in several pieces of the Dance Theatre of Orléans by József Nagy.
He has been leading his own band since 2009 with Gergő Kováts and Péter Ajtai.
The love of Hungarian folk music permeates his music. He is familiar with Gyimesi and Moldavian music, so he could collaborate with András Berecz, Zoltán Juhász, Csaba Ökrös, Tamás Gombai, Róbert Kerényi, Mátyás Bolya and Dongó Szokolay.
He started his pedagogical career in 1991, then in 2008 he became the jazz percussion and  rhythmic improvisation teacher of Bartók Konzervatórium in Budapest.
In his group lessons he tries to initiate singers and melodic instrumentalists into the joys of sharing the rhythm.
Presented by
Liszt Ferenc Academy of Music, Church Music Department