Jeffrey Cohen piano master class at the Liszt Academy
6 March 2023
Dates & Venues:
Monday 3 April 2023, 10:00–18:00, Liszt Academy Main Building, Auditorium I
Tuesday 4 April 2023, 10:00–18:00, Liszt Academy Main Building, Room XXIII
Wednesday 5 April 2023, 10:00–18:00, Liszt Academy Main Building, Auditorium I
Application and participation0:
Active participants:
Only Liszt Academy students (BA, MA, non-degree, School for Exceptional Young Talents, Doctoral School) may apply. From the applicants, the head of the Keyboard & Harp Department will select the participants for the master class.
You can apply by filling out the online form below (non-degree students! please write the name of your training after your name and select any training on the training tab)
Application deadline: Wednesday 22 March 2023, Midnight
Passive participants:
Only Liszt Academy and Bartók Conservatoire teachers and students may attend the master class as passive participants.
Pre-registration is required fot Bartók Conservatoire teachers and students on the application form below.
Upon request, we can issue a certificate of participation.
Application deadline: Wednesday 22 March 2023, Midnight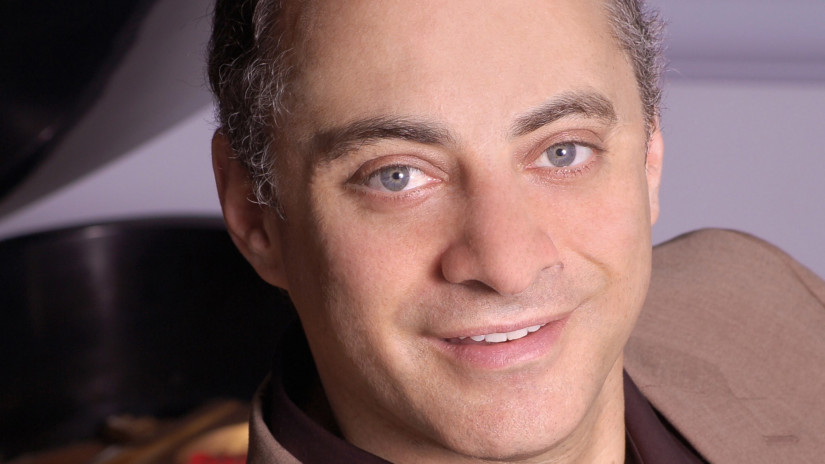 American pianist Jeffrey Cohen continues to draw international attention for the brilliance and artistry of his interpretations. Mr. Cohen has been praised by The New York Times for the "lucidity and poetry" of his playing.
Both as soloist and chamber musician, Mr. Cohen's performances have taken him to three different continents. Recitals include appearances for The Chamber Music Society of Lincoln Center, Merkin Concert Hall, Bargemusic, the Phillips Collection, Mostly Music Series of Chicago, the National Center for the Performing Arts in Beijing and the National Arts Center of Ottawa. Mr. Cohen has been a faculty member or guest artist at major music festivals including Bowdoin, Waterloo, Musicorda, Orford, Summit, Texas Music Festival, Seoul Summer Music Camp, Shanghai International Piano Festival & Institute, and the Beijing International Music Festival. His recent summer activities include serving on the faculties of the MusicAlp International Academy of Music in France, the Amalfi Coast Music and Arts Festival, the Summer Academy Voksenåsen in Norway, and the Puerto Piano Festival. Mr. Cohen's debut recording, a collection of French chamber music with his wife and duo partner violinist Lucie Robert, received critical acclaim in Fanfare magazine. He has performed for broadcasts on National Public Radio's "Performance Today," the CBC Radio Network, Radio Canada, Radio France and WQXR.
In addition to his concert activities, Mr. Cohen's teaching gifts have established him as a leading piano pedagogue of his generation. His students have won prizes in major competitions and enjoy successful careers as performers and teachers. For over thirty years, Mr. Cohen has been a piano professor and member of the artist faculty at the Manhattan School of Music in New York City, where he currently serves as Coordinator of Piano Department Master Classes and Competitions. He has given master classes at prestigious institutions such as the Jacobs School of Music, Eastman School of Music, Central Conservatory in Beijing, Shanghai Conservatory of Music, Seoul National University, Boston University School of Music and Yong Siew Toh Conservatory in Singapore. Mr. Cohen has served as adjudicator for numerous major competitions.
A native of Tucson, Mr. Cohen studied at Indiana University where he worked with legendary pianist Menahem Pressler and received the coveted Battista Memorial Award. He is a past Laureate of the Beethoven Foundation and a prizewinner of the Sherman-Clay Steinway Piano Competition.
Schedule
2023.04.3. hétfő  / 3 April 2023 (mON)
10.00-11.00: Choi Dahee 
Debussy: Images I.
11.00-12.00: Gulyás Berta
Haydn: f-moll variációk
12.00-13.00: Ráfi Balázs
Bach A-dúr zongoraverseny (1055) Ravel: Nemes és érzelmes keringők
ebédszünet / lunch
15.00-16.00: Király Ádám
Bartók - Concerto nagyzenekarra Sz116 (A szerző átirata szóló zongorára)
16.00-17.00: Martin Bogdán
Beethoven: D-dúr szonáta Op. 28
17.00-18.00: Petar Krokar
R. Schumann: Fantasie in C, op. 17 (any of the movements)
2023.04.4. kedd  / 4 April 2023 (tUE)
10.00-11.00: Takewa Nanami
Chopin, Barcarolle
11.00-12.00: Kaisei Mizuno
Chopin / 24 Preludes Op.28 No.13-20
12.00-13.00: Orsovai Endre
Schumann: Karnevál
ebédszünet / lunch
15.00-16.00: Mana Amakawa 
Beethoven E- dúr szonáta op. 109
16.00-17.00: Ittzés Péter
Frederic Rzewski: The People United Will Never Be Defeated
17.00-18.00: Kóta Zsigmond
Brahms: Változatok és fúga egy Handel-témára
2023.04.5. szerda  / 5 April 2023 (wED)
10.00-11.00: Orestis Magou 
Bach: Négy duett, BWV 802-805, Ravel: Ondine
11.00-12.00: Pauló Zsuzsanna
Liszt: Sposalizio, Debussy: L'isle joyeuse
12.00-13.00: Orsovai Hedvig
Franck: Prelúdium, korál és fúga
ebédszünet / lunch
15.00-16.00: Robotka Bertalan
Beethoven: Eroica-variációk
16.00-17.00: Wang Tian Ge Angéla
Rachmaninov: Études-Tableaux Op. 33. no. 2. (C-dúr), Op. 39. no. 3. (fisz-moll), Thirteen Preludes Op. 32. no. 7,8. (F-dúr, a-moll) 
17.00-18.00: Beziazychna Svitlana 
Après une lecture du Dante: Fantasia quasi Sonata