Kristina Fialová Viola Master Class at the Liszt Academy
3 October 2023
The internationally recognized Czech leading soloist, recitalist and chamber musician will be hosted by the Strings Department on 20 and 21 October.
The master class is open to all as passive participants, entry is free of charge and registration is not required.
Schedule:
friday 20 October 2023, Liszt Academy main building, Room X
13.00: Lilien Földházi
Mendelssohn: Sonata for Viola and Piano in C minor
13.40: Kristóf Antal
J. S. Bach: Prelude in E major
14.20: Berta Ittzés
Hindemith: Sonata for Viola and Piano, Op. 11/4 – 1. Fantasie, 2. Thema mit Variationen
15.00: Dorina Molnár
J. S. Bach: Chaconne in D minor
15.40: INTERMISSION
16.00: Kata Koppán
Stamitz: Viola Concerto in D major, Op. 1 – 1. Allegro
J. S. Bach 2 movements
16.40: S. Szilárd Albert
Brahms: Sonata for Viola and Piano No. 1 in F minor, Op. 120/1
17.20: András Kalocsai
Schubert: Sonata in A minor, D. 821 ('Arpeggione') – 1. Allegro moderato
Saturday 21 October 2023, Liszt Academy main building, Room X
10.00: Anna Cecília Csósza
J. S. Bach: Prelude in C major
10.40: Ábel Németh
J. S. Bach: Fugue in G minor
11.20: Salamon Nagy
J. S. Bach: Grave and Fugue in A minor
12.00: Ádám Bruck
J. S. Bach: Adagio in G minor
12.40: Awakuni Asahi
J. S. Bach: Fugue in G minor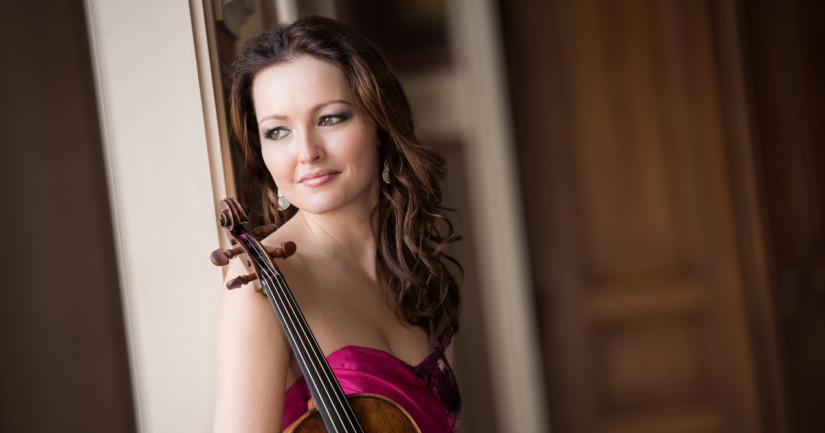 Kristina Fialová studied at the Brno Conservatory (prof. Miroslav Kovář), the Hochschule für Musik Carl Maria von Weber in Dresden (Prof. Vladimír Bukač), the Royal Danish Academy of Music in Copenhagen (Prof. Tim Frederikson and Prof. Lars Anders Tomter), and the Academy of Performing Arts in Prague (Prof. Jan Pěruška). She further honed her skills at master classes led by leading soloists and pedagogues around the world (Leif Ove Andsnes, Wolfram Christ, Sheila Browne, Tatiana Masurenko, Jerry Horner, Helen Callus, Charles Avsharian, Václav Hudeček, Siegfried Frühlinger).
She has regularly performed with renowned Czech and foreign orchestras (Bamberg Symphony Orchestra, Copenhagen Philharmonic, Aarhus Symphony Orchestra, Prague Philharmonia, Czech National Symphony Orchestra, Mannheim Kammerorchester, Janáček Philharmonic Orchestra, Czech Chamber Philharmonic Orchestra Pardubice, Brno Philharmonic, Pilsen Philharmonic, Moravian Philharmonic Orchestra, Zabrze Philharmonic, Slovak Chamber Orchestra Bohdan Warchal, Bohuslav Martinů Philharmonic Orchestra, Czech Chamber Soloists, etc.) under the baton of counductors such as Krzysztof Penderecki, Libor Pešek, Jakub Hrůša, Case Scaglione, Charles Olivieri Munroe, Rafael Payare, Fao Tan, Tomáš Brauner, Stanislav Vavřínek, Petr Vronský, Arild Remmereit či Stanislaw Chrzanovski . As a chambermusician, she has collaborated with a number of superb soloists (Antoine Tamestit, Lars Anders Tomter, Cynthia Phelps, Tabea Zimmermann, Radovan Vlatković, Sophia Jaffé, Alexander Gilman, Irina Zaharenkova, Ivan Ženatý, Václav Hudeček, Igor Ardašev, Martin Kasík, Adam Skoumal, Petr Nouzovský) and ensembles (Atos Trio, Stamitz Quartet, Kocian Quartet).
Kristina Fialová has performed at concert hall across Europe, including Russia, as well as in Africa, Asia and the Americas, and at major festivals (Copenhagen Summer Festival, Prague Proms, Tallin Chamber music Festival, Janáček May, Mahler Jihlava, Kulturtage Dresden, Festival Internacional de Santander, the Bergen International Festival, the Vesna v Rossii). She is the prizewinner of numerous international competitions, including Michal Spisak Viola Competition Katowice, Talents for Europe, Soutěž Konzervatoří, ACT London, Beethoven´s Hradec, the Forbest Competition, the Alexander and Buono International String Competition, the Val Tidone Competition, the Danish Soloist Competition, the Johannes Brahms Competition Pörtschach etc.
She has been primarily praised by the critics for her impeccable technique, impassioned performance and sophisticated musical sentiment. Her appearance at the prestigious Tivoli Festival in Denmark was followed by her debuting in Tonhalle Zürich, Cologne philharmonic hall, Sumida Triphony hall in Tokio, Gran Teatro Nacional in Lima and at the Prague Spring festival.
Kristina is a founder and director of the Oscar Nedbal International Viola Competition in Prague and music director of the South Bohemia Chamber music Festival. Kristina has been a Professor of Viola at the Prague Conservatory since September 2020.
Kristina Fialová records regularly for Czech and Danish radio, Czech Television, TV Noe and has recorded ten CDs for Supraphon, Arcodiva, Sound Trust and Dacapo. She has given master classes in New York, Delaware, Lima, Copenhagen, Qingdao and Guangzhou.