Sebastian Bohren violin master class at the Liszt Academy
17 February 2023
The member of the Stradivari Quartet and artistic director of Stretta Concerts will visit the Strings Department on 1 March.
Date of the master class:
Wednesday 1 March 2023, 17.15–20.15
Venue
Liszt Academy Main Building, Room XXIII
Participation options and application:
The active participants will be selected by the Strings Department.
Only Liszt Academy and Bartók Conservatoire teachers and students may attend the master class as passive participants.
Pre-registration is required fot Bartók Conservatoire teachers and students on the application form below. Upon request, we can issue a certificate of participation.
Application deadline: Monday 27 February 2023, 11.00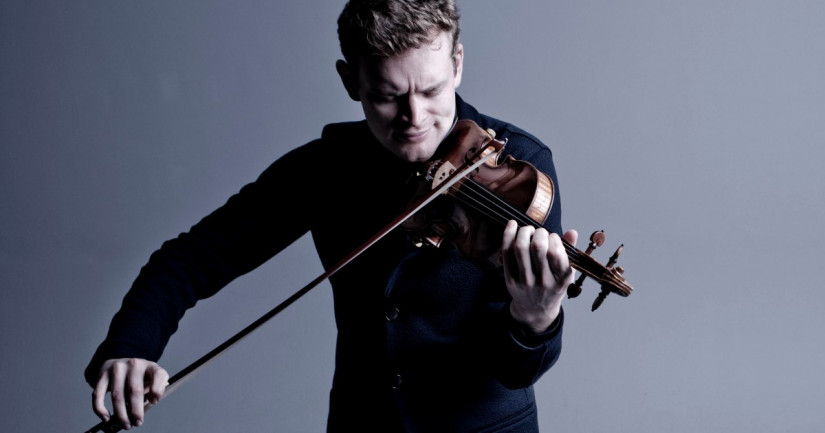 photo: Marco Borggreve
Sebastian Bohren swiss violinst studied under Robert Zimanskynál and Zakhar Bronnál at the Zurich University of Arts and then under Igor Karsko in Luzern at Musikhochschule and finally with Infolf Turban at the Hochschule für Musik und Theater München. Bohren participated in numerous masterclasses with highly respected professors from all over the world such as: Shmuel Ashkenazi, Thomas Brandis, Giuliano Carmignola, Ana Chumachenco és Dmitry Sitkovetsky. Despite his young age he has already a very accomplished carrer behind him as a soloist and as a chamber musician as well. He has performed in some of the most well-known concert hall of the world. In 2022, the Swiss Violin School Foundation awarded the "Golden Bow" to Sebastian Bohren. With the award, Sebastian Bohren joins an illustrious line of artists. Among them: Thomas Zehetmair, Tabea Zimmermann, Patricia Kopatchinskaja, Kim Kashkashian, Isabelle van Keulen, Thomas Demenga and Leonidas Kavakos. An avid chamber musician and member of the Stradivari Quartet, Sebastian Bohren's partners have included violinists Dmitry Sitkovetsky, violist Antoine Tamestit and cellist Patrick Demenga, Anastasia Kobekina, Julia Hagen and Christian Poltera, and clarinettist Reto Bieri. As a soloist, he has performed under renowned conductors such as Cristian Macelaru, Andrew Manze, James Gaffigan, Heinz Holliger, Michael Sanderling, Marc Minkowski and Gábor Takács-Nagy. Sebastian Bohren is artistic director of Stretta Concerts in Brugg, Switzerland. He plays a 1761 violin made in Parma by Giovanni Battista Guadagnini, the "Ex-Wanamaker-Hart".
Passive registration:
The master class was made possible thank to the cooperation of the Liszt Ferenc Academy of Music and the Anima Musicae Chamber orchestra.
The event was made possible thanks to the support of the National Cultural Fund.