Tony Lakatos master class at the Jazz Department
21 February 2023
On 2 March, the world-renowned jazz saxophonist will give a lecture at the Liszt Academy.
Theme of the master class:
To Melody, Melody is the answer
Date & venue of the master class:
Thursday 2 March 2023, 15.30
Köztelek street building, Room 114
The master class is open to students of any major and professors at the Liszt Academy and the Bartók Conservatoire (subjected to the capacity of the room). Prior registration is required with Andrea Borzi at borzi.andrea[at]zeneakademia.hu.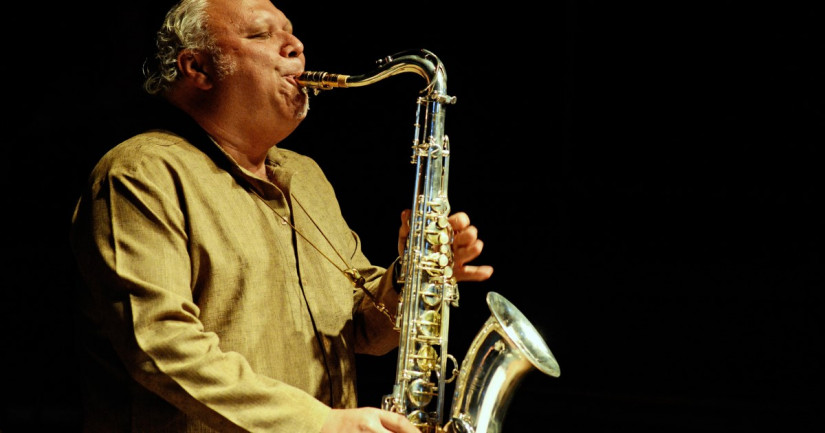 He was born in a musician family in Budapest, Hungary. His Father was a famous gipsy violinist as well as his younger Brother Roby. The musical study began on the violin at the age of 6. Began to play the saxophone when he was 15 years old, and became a professional musician when he won a national jazz competition in 1977. He graduated from the jazz department of the Bela Bartók Conservatory in Budapest 1979. Shortly after he moved to Germany in 1981, became one of the most respected saxophone player in Germany as well as worldwide. He performed as a saxophone soloist in numerous jazz/pop/rock recordings and concerts. Tony has played the saxophone about 350 LP/CD recordings as a leader or as a sideman. From 1985 thru 1996 member of the succesful PILI-PILI Band (leading by Jasper Van't Hof), He has been living in Germany since 1981, Frankfurt am Main since 1993 and working as a soloist in the H. R. Big band - Radio station. A TV Show / jazz in Concert / was made with him in Zürich, Switzerland in 1991. Guest musicians: Terri Lyne Carrington (drums)Anthony Jackson (bass), David Whitham (keyboard) Peter O'Mara (guitar).
Tony Lakatos was the first Hungarian musician who appeared on the Gavin Report Top Ten in the American Jazz Music Radio with his CDs. 1993 "Recycling"(jazzline) Feat. Kirk Lightsey (piano) and Al Foster (drums) was the seventh best CD. 1994 "The News" (jazzline)Feat. Kirk Lightsey (piano), George Mraz (bass) and Al Foster (drums) won the fourth place. In 1997 a CD "Generation X" (jazzline) came out with American world star trumpeter Randy Brecker. He is continually touring in Japan with his own formations, and signed an exclusive contract with SKIP RECORDS in year 2002. The recording of Gerschwin's "Porgy&Bess" with the Frankfurt Radio BigBand won the "Deutsche Schallplatten Preis" 2009 Tony Lakatos has been touring in all countries of Europe, in the USA, Canada, Japan, South Africa, Lebanon, India, Thailand, Singapore, Taiwan, China and many other parts of the world.
Giving master classes in, Rotterdam, Amsterdam, Arnheim Konservatorium (Holland), Graz, Wien Konservatorium (Austria), Fredericksburg Mary Washington Collage (USA), Royal Academy of Music London (UK) Birmigham Music Depart (UK), Béla Bartók Conservatoire Budapest (Hungary), Yamaha School Hamburg (Germany),Hochschule für Musik Nürnberg Ishimori Saxophon Store (Tokyo) Amsterdam wind shop (Holland), Saxophone Society Bangkok (Thailand), Seoul ( South Korea), Taipei (Taiwan). Workshops: Remscheid, Erlangen, Darmstadt,Hilden (Germ.), Langenau (CH)